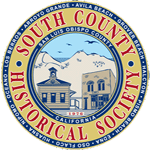 NEWS & EVENTS


South County Historical Society Newsletter

The Heritage Press



UPCOMING EVENTS

Friday May 3rd!!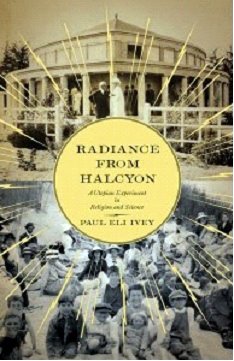 South County Historical Society is pleased to host a presentation, book-signing and talk on the newly-released book, Radiance From Halcyon by Paul Ivey, an Associate Professor of Art History at the University of Arizona. He has photographs you've never seen and stories to tell. This will be the author's only appearance on the Central Coast open to the public. Meet him on Friday, May 3rd at the IOOF Hall in Arroyo Grande at 128 Bridge Street (across from McLintock's) at 6PM. Admission is free with a donation request to support the ongoing work of the Society.

Paul Ivey's book is not only the story of the community of Halcyon past and present, but a wide-ranging cultural history. The new synthesis of religion and science attempted by Theosophy laid the foundation for advances produced by the children of the founding members, including microwave technology and atomic spectral analysis. A reviewer describes Radiance From Halcyon as 'a mesmerizing tale of mystical kinship and communitarian experiments fusing architecture, landscape, music, and science that reverberate powerfully into the present.'

Don't miss this one-time chance to meet the author and hear fascinating stories about our neighbor, the community of Halcyon. For further info: 489-8282

Antique Show and Sale. Thank you to everyone who came out to our 32nd Annual Antique Show and Sale. It was a huge success thanks to you! If you were at the show, we may have snapped your photo! If you missed the show, here are photos of what you missed, but.... don't worry we'll be back next year on February!

Click here to view photos!